Movie Review • Candyman…Candyman….Candyman…SIKE!! Hell I look like? You know black people don't play when it come down to the legendary Candyman. 29 years later and I still hear people say the movie scarred them for life. I recently watched it for the first time & I'm not a fan of horror movies, so I made sure I watched it during the day because I wasn't taking that chance of being paranoid all night. 
After watching the movie I can see why it scared people when they were younger. Compared to black horror movies of the 90's, I would say this is one of the better quality and well written pieces. The backstory of Candyman made the storyline more realistic, because we know there have been plenty of black men in the past who were killed for having relations with a white woman. After 29 years it is still the only horror film with a black serial killer as the main character, and I hope that changes soon.
I don't know if there could ever be a greater black villain than Tony Todd after his performance in this film. The one thing that put a little fear in me while watching was his tone of voice. It lowkey brought chills to my body and I think hearing that in surround sound in a dark movie theater is enough to make anyone have nightmares for weeks. His character really didn't have to do a lot to be scary which I believe is what made him even more terrifying.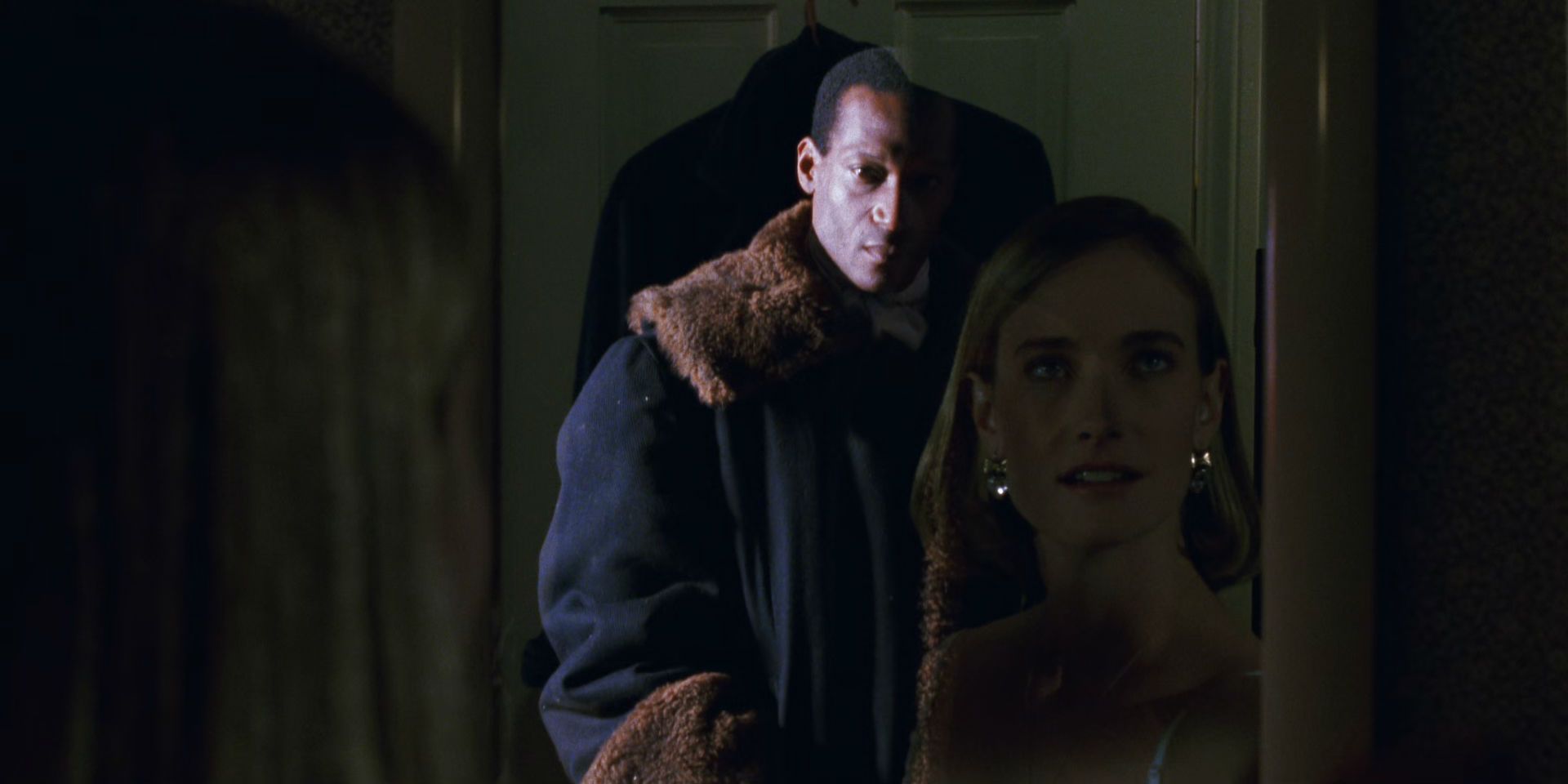 It's mind-blowing that they actually shot scenes at the infamous Cabrini Green projects on the North Side of Chicago. With them being there they had to make a deal to have the ruling gang members in the film to ensure the safety of the film & crew. Regardless of the deal, on the last day of filming a sniper shot a bullet through the production van. Thankfully, no one was hurt.
I'm glad I watched this movie as an adult, because I feel like I only would have seen it as a scary movie with this man killing people with a hook. Although what he did was wrong, it all had a story behind it. Plus, he only comes around once you call on him. As long as you don't call on him, he minds his own business. Watching it makes me want to watch the most recent Candyman film, I've heard it's more psychological than horror. I love me a good psychological horror film.