Music Review • 27 years ago Brandy debuted her self-titled album and instantly became everyone's favorite "girl next door". With her note precision and ability to replicate tone and texture when stacking vocals, Brandy is considered one of the greatest vocalist of our time. Fans gave her "the vocal Bible" title and it's because she introduced an intricate background harmony style.
For introduction, "I Wanna Be Down" became the lead single & was met with positive reviews with critics and reaching number 6 on the Billboard Hot 100. This hit also gave us one of the greatest remix of all time with MC Lyte, YoYo, & Queen Latifah. When someone mentions "Queens supporting Queens", refer them to this hit & music video. "Baby" became the second single that kicked off Brandy's success with a Grammy nomination for Best Female R&B Vocal Performance. With the jazzy guitar lick, "Baby" was an entire bop, that automatically made your shoulders move as soon as the beat drop.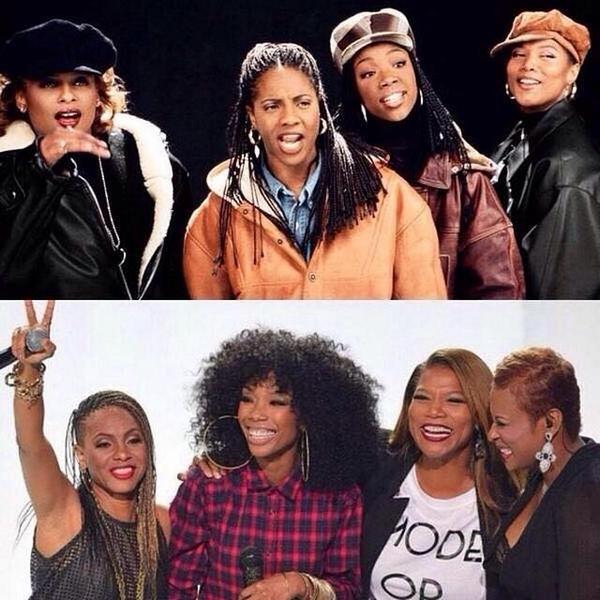 "Best Friend" the third single released and one of my favorite Brandy hits, was originally a duet she would sing with her brother since it was about him. One thing about Brandy, she always had her brother by her side whether he would make an appearance in her videos or be casted in her tv show. They are the definition of "putting your family on". The last single "Brokenhearted" featuring Brandy's then boyfriend Wanya Morris, touched on a teenager's first heartbreak. The album version was recorded in one take because Brandy wanted to go to Six Flags and sis sang her heart out so she could get there.
This album produced some of Brandy's best up-tempo songs, where as her later albums gave us the best ballads. "Brandy" gave us amazing vocals with some of the best shoulder bouncing music. The type where you let your top down with the doors off the Jeep and just let the vibes flow. As a debut for a then 15 year old, Brandy had the perfect producers for her voice and it all flowed so effortlessly. I would put this in my top 3 favorite Brandy albums, just solely based off the singles released.