Album Review • Named after her past occupation of being a 4-1-1 operator, Mary J. Blige stepped onto the scene with her debut album "What's the 411?" Singing over a combination of hip hop and soul music, this album gave Mary the title of "Queen of Hip Hop Soul." After being signed to Uptown Records & working with Puff Daddy, Mary gave us one of the most notable albums of the 90's.
'You Remind Me' was the first single that Mary released from this album, giving us that soulful voice over a hip hop beat. This was a good single to introduce the world to Mary, but I feel like it wasn't the best song to start off with. Production wise, it didn't give me mind-blowing like some of the other singles that were released. The song didn't showcase Mary's vocal range. It was a mid-tempo song that was good, but not good enough for me to want to put it on repeat when I first hear it.
Now the second single 'Real Love' probably should have been the debut single to introduce Mary. With a sample from Audio Two's 'Top Billin', Mary gave us a classic 90's BOP! From that unforgettable beat with that piano, you can't help to hit that Mary bop when it come on. 'Real Love' gave Mary her first top ten hit & second R&B chart topper. The song was inspired by Mary's situation of being taken advantage of by people in the music industry, so the lyrics described the situation.
Her third single 'Reminisce' gave that new jack swing vibe with a sample of MC Lyte's 'Stop, Look, and Listen.' When you listen to this song, the all around production can be described as the 90's era wrapped in one song. It gives the new jack swing, with a 90's up-tempo beat with Mary's unforgettable voice. The single peaked at number six on the R&B/Hip Hop Songs chart, and barely making it into the top sixty of the Billboard Hot 100.
The fourth single, a cover of Rufus feat. Chaka Khan 'Sweet Thing' showed a softer side of Mary. She even softens her tone for the record, to give the song a sweeter vibe. There have been many covers of this song but Mary has held the title of best performance. Not many can vocally hold their own against Chaka Khan, but Mary made the song her own.
'Love No Limit', one of my personal favorites, was Mary's final single off "What's the 411?" This hit gave a hip hop feel with a jazzy sound. When I hear this song it gives me riding around the city in the Summertime with the top let back vibes. It's one of those feel good songs that eases your mind. Mary hit us with that lower register and the rest of the song just fell into place.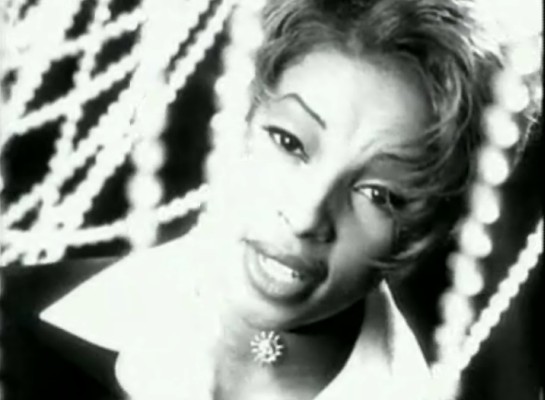 This was a very solid debut album, even with songs that weren't singles like 'I Don't Want To Do Anything' a song she collaborated with then boyfriend K-Ci. Along with the hip hop inspired cut 'What's the 411?' where you get to hear Mary spit a few bars with Grand Puba. "What's the 411" definitely introduced Mary in the best way. It gave us a sample of what to expect for the next 30+ years.