Album Review • It still blows my mind that Monica was only 13 years old when she first stepped onto the music scene. After the success of her debut album "Miss Thang" Monica came back and hit us with a sophomore album that some consider her best work. It is now 1998 and Monica is 18 with a lot more to sing about.
As mature as her voice was at 13, you would think it probably couldn't get more mature than it already was. Then you hear her voice over the Atlanta Symphony Orchestra in "Street Symphony." Dallas Austin mixed Monica's vocals perfectly over the strings of the violins. This is one of my favorite Monica songs solely based off the orchestra because it isn't often you hear an orchestra on a hip hop beat. Allegedly, this song was inspired by Monica's then boyfriend that she witnessed commit suicide two years after the song was written.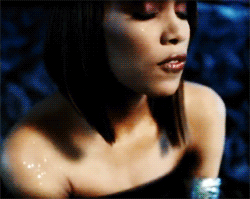 Then, her & Brandy created what could possibly be one of the greatest duets with "The Boy is Mine." Inspired by Michael Jackson & Paul McCartney's "The Girl is Mine," Monica & Brandy had every teenage girl fighting over who was Monica & who was Brandy when this record came out. This hit gave both vocalist their first Grammy award for Best R&B Performance by a Duo or Group. The ladies could never enjoy the success of the best selling song of the year with it creating a beef between the two that went on for decades. They both have stated the beef started with people in the industry wanting to purposely put them against each other. Regardless, the ladies have matured and moved passed those issues.
With the production from Jermaine Dupri & a sample of Diana Ross's "Love Hangover" Monica gave us "The First Night." A nice up-tempo about a guy making an approach on the first date. Monica basically said, you cute or whatever but it doesn't mean you getting in this pocketbook. "The First Night" became Monica's sixth top ten hit on the Billboard Hot 100, with a bomb video to follow.
Covering the UK R&B girl group Eternal's "Angel of Mine," this hit came in and pulled at our heart strings. You could probably hear this song on the background of every girls voicemail in the 90's. When you heard those guitar strings you already knew whoever phone you just called was either in love or had a crush. The video gave us a young Tyrese with the piercing under his bottom lip. This hit gave Monica her third consecutive release to reach the top Billboard Hot 100.
When Monica dropped "For You I Will" for the soundtrack of "Space Jam" it was an automatic hit. If you didn't hear this song played at a wedding in the 90's, you were probably at the wrong wedding. This lady said "I will cross the ocean for you, I will go and bring you the moon." I don't know what men she was singing to then, but I wouldn't cross the street for the ones we have now. Songs like this is what we're missing in today's music, artist singing about real love. This ballad gave Monica her second top five single and one of her highest charting singles of the 90s.
Overall, this album did not miss on singles. I wouldn't consider it my favorite Monica album but it's up there. She gave us some of the most iconic ballads with a duet that will go down in history. This was amazing work for an 18 year old.