Album Review • If you want to make a woman's knees buckle, throw on some Silk. The quintet known for their baby making music came with the heat with their third studio album "Tonight". After a 4 year hiatus and a change of management, Silk came back and gave the ladies everything they desired.
The first single "If You (Loving Me)" with lead vocals by John John & "Lil G" is their biggest hit since 93 with "Freak Me" peaking at #13 on Billboard Hot 100. This is one of my favorite Silk songs and videos. They gave lead vocals, with some of the best background vocal arrangements to match. If you don't sing the background & lead vocals when this come on then you don't understand the assignment. When you hear "we lovers have returned tonight…" & don't hit that air thrust go ahead & clock out for me.
Their classic second single "Meeting in my Bedroom" had everyone shook with those falsettos. When you heard that Midnight Love theme song at 11pm on BET and saw the clip of the video, you knew it was time for bed. Midnight Love had all of us staying up late on school night's so we could see our favorite love song videos. It's still weird that this was my mom's favorite song/video on Midnight Love and til' this day I still don't want to know why. I just learn to mind my business.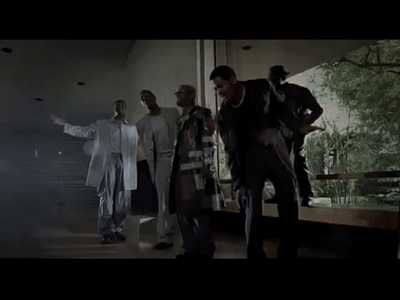 The third single "Let's Make Love" is a song that lyrically paints a picture. They gave full details of what they would do to their woman and we highly appreciated it. It's my top 3 favorite Silk song and I can't tell you if it's 2 or 3. When John John said "Let me lick you up & down, please your body til' you scream out loud" I know every child created in 99 was because of him. Regardless of me being 9 and knowing all the words, I knew good music when I heard it and it sound even better now as an adult.
Silk came back from their hiatus and said let's go ahead & give the women something to lose their mind over. Although the singles were some of the best songs on the album they had other good cuts like "Sexcellent" & "Baby Check Your Friend". This is another well produced and arranged album. Sometimes a hiatus is all you need to make a major comeback.